Focus for Health has been featured on IN AMERICA, a documentary series. Watch and read about how FFH is shining a spotlight on the effects of our modern world on children vulnerable to chronic illness.
---
PR Newswire, September 11, 2015:
Focus for Health's Exciting IN AMERICA short-form documentary series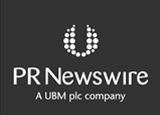 (WATCHUNG, N.J.) September 10, 2015 –Focus for Health partnered with Public Television to produce an IN AMERICA short-form documentary series hosted by James Earl Jones. The segment highlights how living in a toxic environment can harm those defined by health experts as the "Vulnerable Population", and features commentary from Dr. Martha Herbert, Assistant Professor of Neurology at Harvard Medical School and Pediatric Neurologist and Neuroscientist at Massachusetts General Hospital in Boston.
The documentary will address the rise in chronic illness and bring awareness of how environmental exposures contribute to disease in this country and abroad. Many of the illnesses that children and adults face today are preventable, and this documentary will allow for open dialogue between parents, medical professionals, scientists and the government about the role of environment in disease. As Dr. Herbert states, our goal is to make ourselves as resilient as possible by reducing the quantity of dangerous exposures that surround us, while increasing the positive influences where we can. The documentary segment will air on Friday, September 11, 2015 at 11:45 PM Eastern, 10:45 PM Central, 9:45 PM Mountain and 8:45 PM Pacific Time on the Fox Business Network.
The "vulnerable child" is the driving force behind why Barry Segal founded the Focus for Health Foundation. He saw a major need to advocate for the protection of this vulnerable population, especially children who may be more susceptible to developing neurological disorders and other chronic illnesses after being exposed to environmental triggers.
It's estimated that costs of environmental disease in American children alone amounted to a staggering $76.6 billion in 2008. According to the World Health Organization, "Without action to address the causes, deaths for chronic diseases will increase by 17% over the next ten years."
View the trailer for
Environmental Toxins, Chronic Illness and Your Health – In America
and more on our
Youtube
or
Audio and Video
Resource Page.
"We're up against a stacked deck", says Barry Segal. "FFH is calling on government and health agencies to make the necessary changes to improve public health, but system-wide change can be slow. In the meantime, we're providing people with information they can use to protect themselves right now. Many people aren't aware that they can do something about environmental factors that could be making them sick. The foundation is educating the public and working to empower people to ask questions and do their research before making decisions about what food they eat, what environment they live in, and what medical procedures they allow."

Join the Conversation
your thoughts matter