The Oconee Enterprise, December 8, 2016:
Dr. David Lewis
Professor Robert Kuehn at the University of Alabama's School of Law summarized one of my whistleblower cases in the American Journal of Law & Medicine in 2004. In an article about government and industry using false allegations to suppress honest research, he wrote: "EPA microbiologist David Lewis collected $115,000 from EPA when agency administrators accused him of an ethics violation for publishing a 1996 article in Nature alleging that EPA was bypassing sound science due to political pressures. The Department of Labor found that the agency's inquiry into Lewis's compliance with agency standards was improperly motivated…"
Dr. Lewis' article posted in The Oconee Enterprise – Click to enlarge
The Labor Department repeatedly ruled that EPA unlawfully retaliated against me for criticizing the science it uses to support its regulations. The only case EPA did not settle involved a scientist at EPA headquarters who distributed false allegations of research misconduct, which Synagro Technologies, Inc. published after my research linked its sewage sludge products to illnesses and deaths. The Labor Department agreed EPA violated federal whistleblower statutes, but couldn't hold EPA responsible because I outranked the employee at EPA headquarters. The law presumes that an employee's career can only be harmed by his superiors.
Recently, a reader wrote to the Oconee Enterprise: "Based on my research, [David Lewis] has been involved in a number of lawsuits, of which he has won none." The reader cited Brian Deer, a freelance reporter in the U.K. who accused scientists at the University College London (UCL) of faking a link between MMR vaccine and autism. Deer also published similar allegations against me, which he copied from an old Synagro website. Synagro has since withdrawn its allegations.
Deer and his editors at the British Medical Journal (BMJ) claimed that UCL researchers misinterpreted biopsies collected from children with autism, and UCL administrators had covered it up. He won two British Press Awards, and claims to have discovered the alleged fraud by comparing the UCL study with the children's pathology reports.
I obtained many of the original UCL records, which Deer claimed were missing, and unearthed a confidential report by a gastroenterologist working for a prominent law firm that had retained Deer as a witness. These documents appeared to exonerate UCL, and suggested Deer plagiarized the gastroenterologist's expert report to write his award-winning articles.
After publishing my evidence, the BMJ acknowledged that it is sponsored by manufacturers of MMR vaccine. Deer responded by emailing the attorneys in my whistleblower cases: "I downloaded a large body of documents from Synagro's website [which] have the potential to cause great damage … I propose to make no further comments about your client. If, however, he continues [to write about me] then a different situation arises."
Deer's claim that I lost all of my whistleblower cases is not surprising. Such false allegations are commonly used to suppress honest research.
Dr. Lewis vs. EPA Letter – Click to enlarge
August 18, 1998 US EPA/Lewis Case 41107317 Letter – Click to enlarge
December 21, 2004 Synagro Withdrawal Letter – Click to enlarge
The opinions expressed are those of David L. Lewis, Ph.D., author of Science for Sale (Skyhorse Publishing, NY).

Join the Conversation
your thoughts matter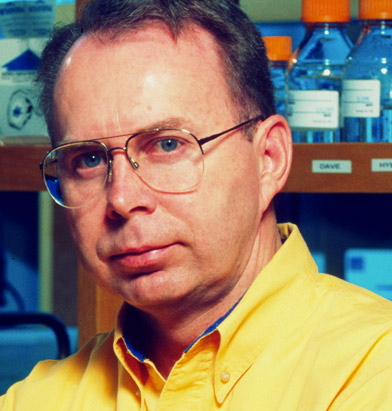 David Lewis, Ph.D.
Former U.S. EPA Research Microbiologist
David Lewis is an internationally recognized research microbiologist whose work on public health and environmental issues, as a senior-level Research Microbiologist in EPA's Office of Research & Development and member of the Graduate Faculty of the University of Georgia, has been reported in numerous news articles and documentaries from TIME magazine and Reader's Digest to National Geographic.