The Oconee Enterprise, May 25, 2017:
Dr. David Lewis
My older brother ignored his doctor's recommendations to see a gastroenterologist about having routine screenings for colorectal cancer. He eventually died of colon cancer at age 71. By contrast, a gastroenterologist recently saved my younger brother's life by removing a large, pre-cancerous lesion before it could become malignant and spread elsewhere.
Much of my research as a microbiologist has involved investigating sporadic infections associated with colonoscopes and other types of flexible endoscopes used in colorectal cancer screening. They contain tiny camera lenses attached to flexible tubes, which physicians insert into the stomach, lungs, colon and other internal body cavities to look for evidence of disease.
Dr. Lewis' article posted in The Oconee Enterprise – Click to enlarge
It's important to note that over 80% of flexible endoscopes are manufactured by Olympus Corporation based in Japan. The company has repeatedly settled court cases involving widespread infections. In one current lawsuit, Virginia Medical Center in Washington state alleges that the company has failed to notify healthcare providers in the U.S. that its scopes linked to infections cannot be adequately disinfected even when its own infection-control guidelines are followed.
The flexible insertion tubes of endoscopes contain two internal channels. One is for collecting biopsies, and the other is used to inflate the body cavity with air and rinse the camera lens with water. These channels become contaminated with blood, tissue, feces or other patient materials during use. To clean the scopes and achieve high-level disinfection, medical staff have to perform a highly complicated process aimed at removing potentially infectious patient materials from nooks and crannies present on internal and external surfaces. National surveys reveal that clinics commonly take shortcuts to save time.
As incredible as it may seem, air-water channels in Olympus scopes are too small to brush the full length of the channels. Even the most powerful chemical disinfectants cannot penetrate blood, tissue and other patient materials stuck inside the devices and trapped in crevices on their external surfaces.
Numbers of documented cases indicate that the risk of infection during endoscopy is only one case in 1.8 million procedures. My research, based on amounts of residual blood detected in patient-ready endoscopes, indicates the risks are far higher. Numerous patients have contacted me about scope-related infections, especially HPV, which causes anal cancer. In my opinion, such risks are outweighed by the fact that colon cancer is on the rise, and now affects even teenagers.
For outpatient endoscopy, I choose Athens Regional Hospital, which uses buffered peracetic acid to dissolve patient materials and sterilize flexible endoscopes. Our other hospital, according to a head nurse, only uses it in the OR. Other local clinics I've checked use glutaraldehyde, which makes patient materials even harder to remove. So long as manufacturers are allowed to make endoscope channels that restrict brushing, peracetic acid is the only germicide that the FDA should approve for flexible endoscopes.
The opinions expressed are those of David Lewis, Research Director for the Focus for Health Foundation in Watchung, NJ (www.focusforhealth.org/davidlewis), author of Science for Sale (Skyhorse Publishing, NY) and CEO of Saxon Road Church Inc. in Watkinsville, Georgia.

Join the Conversation
your thoughts matter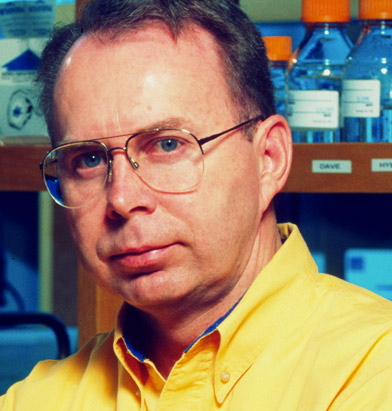 David Lewis, Ph.D.
Former U.S. EPA Research Microbiologist
David Lewis is an internationally recognized research microbiologist whose work on public health and environmental issues, as a senior-level Research Microbiologist in EPA's Office of Research & Development and member of the Graduate Faculty of the University of Georgia, has been reported in numerous news articles and documentaries from TIME magazine and Reader's Digest to National Geographic.