In 1992, Dr. David Leis, an EPA microbiologist published an article in The Lancet demonstrating how dental drills and other common dental devices could transmit pathogens like HIV. His work had a major impact on dentistry, and prompted the CDC to change guidelines from germicide use to heat-sterilization for all reusable dental devices.
A few years later, in 1995, Dr. David Lewis published another article on the topic in Nature Medicine– this time drawing attention to cleaning procedures for another type of reusable device, called the flexible endoscope, which is used for colonoscopies and other endoscopic procedures. His research illustrated how recommended disinfection processes intended to kill pathogens were ineffective against microbes that were trapped in lubricants used during procedures. This story was big news at the time, garnering attention from media outlets like TIME, Newsweek, ABC News and Good Morning America.
Twenty years later, contamination of endoscopes continues to threaten public health.
---
The Oconee Enterprise, October 22, 2015:
FDA needs to make endoscopes much safer
To inspect the stomach, colon, lungs and other internal areas of the body for signs of disease, physicians use a device called a flexible, fiber-optic endoscope. The part that is inserted into patients typically includes a light source, camera lens, and two open channels. One channel allows biopsies to be collected; and the other is an air-water channel for rinsing the camera lens.
Flexible endoscopes collect visible amounts of blood, feces and other patient materials in nooks and crannies, both internally and externally. They are extremely difficult, if not impossible to completely clean.
Heat sterilization is recommended for other devices, such as dental drills, which also collect blood and are not possible to completely clean before reusing on the next patient. Like cooking a turkey, high temperatures capable of killing pathogens can penetrate blood, tissue and other potentially infectious matter in medical devices. Unfortunately, flexible endoscopes are not manufactured to withstand heat-sterilization. To make matters worse, most endoscopy units fall short when it comes to infection control. Studies indicate that only about one in 10 endoscopy units follow FDA requirements for properly disinfecting and sterilizing flexible endoscopes. In fact, most endoscopy units take considerably less time than is required to perform all of the cleaning and disinfection steps recommended in infection control guidelines. The reason is a false sense of security.
Dr. Lewis' article posted in The Oconee Enterprise – Click to enlarge
Based on number of endoscope-related infections reported in the scientific literature, various professional organizations and industry trade associations assure patients that endoscope-related infections are extremely rare – only 1 infection per 1.8 million procedures. Endoscope-related infections, however, are usually reported only when an equipment failure or other major lapse in infection control causes an outbreak. The chances that isolated ("sporadic") infections involving only one or two patients will be traced to an endoscope and reported in the scientific literature are essentially zero.
The first rule of infection control is that, if a surface isn't clean, it can't be disinfected. Liquid chemical germicides, which are used for disinfecting flexible endoscopes, cannot penetrate patient debris that lodge inside flexible endoscopes and escape routine cleaning procedures. It defies common sense to argue that a medical device used to take biopsies, which has internal channels contaminated with patient debris and can't be brushed clean, isn't cross-infecting patients on a routine basis.
With flexible endoscopes, our ability to document sporadic infections is so poor that our infection-control guidelines defy common sense. The FDA is long overdue for instituting simple, common-sense measures to make endoscopy safer and ally patient fears.
To begin with, the FDA should require manufacturers of flexible endoscopes to make all internal channels, including air-water channels, fully accessible to brushing. Secondly, it should require that chemical sterilants capable of dissolving patient debris, such as peracetic acid, be used to clean and sterilize flexible endoscopes. For illustrative photos and other related information, please visit my Focus for Health webpage (www.focusforhealth.org/davidlewis).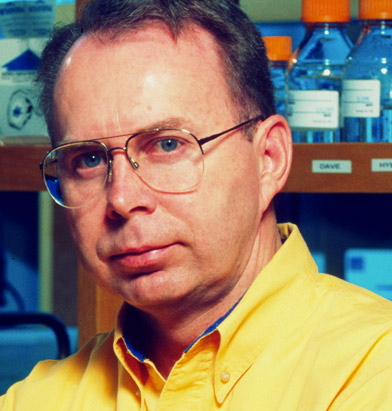 David Lewis, Ph.D.
Former U.S. EPA Research Microbiologist
David Lewis is an internationally recognized research microbiologist whose work on public health and environmental issues, as a senior-level Research Microbiologist in EPA's Office of Research & Development and member of the Graduate Faculty of the University of Georgia, has been reported in numerous news articles and documentaries from TIME magazine and Reader's Digest to National Geographic.

Join the Conversation
your thoughts matter