The Oconee Enterprise, August 18, 2016:
Dr. David Lewis
Last week, the U.S. Department of Justice found that Baltimore's Police Department "unlawfully subjects African Americans to disproportionate rates of stops, searches and arrests; uses excessive force; and retaliates against individuals for their constitutionally protected expression." It further concluded that this practice has caused African Americans in Baltimore to distrust police officers.
Dr. Lewis' article posted in The Oconee Enterprise – Click to enlarge
Whenever federal research involves racial bias, however, the DOJ looks the other way. In 2000, for example, the Director of the Office for Civil Rights for the Attorney General of Maryland asked me to independently investigate lead abatement experiments EPA and other federal agencies conducted on black children in Baltimore.
Supported by EPA, HUD and the USDA, this research was carried out by the Kennedy Krieger Institute at Johns Hopkins University. Scientists spread lead-contaminated biosolids in yards where soil already had high levels of lead. Soil lead levels, which ranged from 800 to over 2,000 parts-per-million after tilling with biosolids, could cause brain atrophy in children.
An Associated Press reporter, John Heilprin, collaborated with me to write a series of articles. His first installment began: "Scientists using federal grants spread fertilizer made from human and industrial wastes on yards in poor, black neighborhoods to test whether it might protect children from lead poisoning in the soil. Families were assured the sludge was safe and were never told about any harmful ingredients."
In 2001, the Maryland Court of Appeals likened similar experiments with lead paint, which EPA funded KKI to conduct on low-income families in Baltimore, to Nazi war crimes. Johns Hopkins encouraged scientists to misrepresent the purpose of the research in order to apply a lower safety standard. Test subjects developed elevated blood-lead levels, but were never informed. In the biosolids study, children weren't even tested for lead.
In order to falsely conclude there's no evidence biosolids harms public health, Johns Hopkins' Associate Dean, Thomas Burke, airbrushed references to my peer-reviewed scientific articles documenting adverse health effects of biosolids from a 2002 National Academy of Sciences report. President Obama later appointed Burke to head EPA's Office of Research & Development, which has historically questioned EPA's official position on biosolids.
In my book, Science for Sale, Professor Marc Edwards at Virginia Tech tells how EPA and the CDC covered up high lead levels in drinking water in predominately black areas of Washington, DC. He also cited my book when testifying to Congress about the same problems in Flint, Michigan. Recently, Representative Bill Posey of Florida also called on Congress to investigate the CDC over deleting data linking MMR vaccine to autism in young black males. The DOJ should look beyond Baltimore's police department, and deal with racial bias in federal research on public health and environmental justice as well.
The opinions expressed are those of David Lewis, Research Director for the Focus for Health Foundation in Watchung, New Jersey, author of Science for Sale (Skyhorse Publishing, NY) and CEO of Saxon Road Church Inc. in Watkinsville, Georgia.

Join the Conversation
your thoughts matter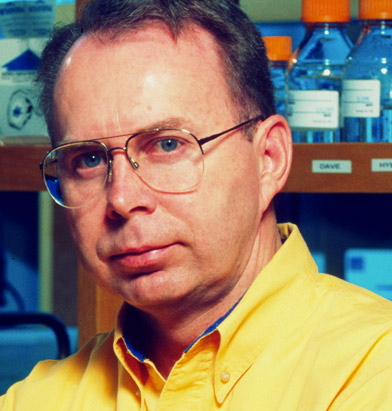 David Lewis, Ph.D.
Former U.S. EPA Research Microbiologist
David Lewis is an internationally recognized research microbiologist whose work on public health and environmental issues, as a senior-level Research Microbiologist in EPA's Office of Research & Development and member of the Graduate Faculty of the University of Georgia, has been reported in numerous news articles and documentaries from TIME magazine and Reader's Digest to National Geographic.