The Oconee Enterprise,May 4, 2017:
Dr. David Lewis
In 1991, when Rep. John Dingell (D-MI) chaired a subcommittee of the House Energy and Commerce Committee, EPA was bent on tightening clean air standards. Dingell, who was associated with the UAW and represented a district populated with autoworkers, opposed EPA's efforts.
To get tough on EPA, Dingell turned to EPA Inspector General John C. Martin for help. Martin agreed to investigate grants and contracts issued by EPA's Office of Research & Development (ORD). Dingell hoped the investigations would spark oversight hearings, prosecutions and bad press for EPA.
In order to support Dingell, Martin revised his agents' performance standards. At least 25% of their cases had to result in prosecutions to obtain a satisfactory performance rating. He also awarded extra points for cases involving high-ranking officials that drew national media attention.
My objections to Dingell and Martin upending ORD were widely covered by the Washington Post, Science magazine and others. Nevertheless, EPA Administrator Carol Browner looked the other way as Martin teamed up with the Justice Department to investigate and prosecute unsuspecting EPA managers. One lab director targeted in Florida died of a heart attack.
Dr. Lewis' article posted in The Oconee Enterprise – Click to enlarge
With ORD's managers paralyzed by fear of prosecution, bureaucratic gridlock spread throughout the organization. Scientists, for example, were instructed to rewrite research grants from previous fiscal years. Many millions of dollars in research grants awarded in the past, which EPA had closed out, had to be updated to reflect the exact amounts each grantee had spent, to the penny.
It's not uncommon for academic institutions to have some spare change leftover when their grants expire. Apparently, professors who teach calculus can't figure out how to spend exactly $250,000.00.
While ORD was drowning in a sea of paperwork, Vice President Al Gore appeared on the David Letterman Show, bragging about his accomplishments in reducing government red tape. I forwarded Mr. Gore several examples of EPA memos directing scientists to rewrite grants from previous federal budgets to account for, in one case, eight cents, and in another, 12 cents.
I suggested that he lobby his fellow Democrats on the Hill to introduce and pass a "Gum Ball Act." Its purpose would be to allow federal grantees to buy gum balls with any stray pennies left over when their grants expire. To my surprise, Gore had one of his staff members call me, and he shut down the grant revision process.
Eventually, federal administrative law judges tossed out the cases Martin had engineered at the behest of Chairman Dingell. Still, many of ORD's most seasoned scientists left EPA in disgust, opting for early retirement.
I documented the fallout from Dingell's assault on ORD in a Nature commentary, "EPA Science: Casualty of election politics." Martin resigned when Reader's Digest and others covered the story.
David Lewis is the Research Director for the Focus for Health Foundation in Watchung, NJ, and CEO of Saxon Road Church, Inc. in Watkinsville. The opinions expressed are those of the writer.

Join the Conversation
your thoughts matter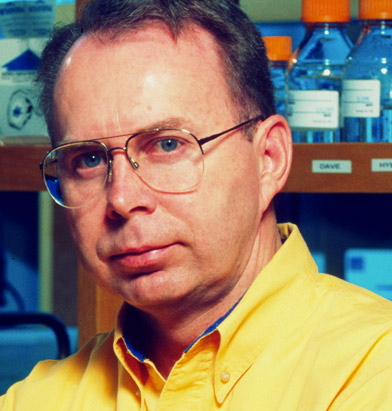 David Lewis, Ph.D.
Former U.S. EPA Research Microbiologist
David Lewis is an internationally recognized research microbiologist whose work on public health and environmental issues, as a senior-level Research Microbiologist in EPA's Office of Research & Development and member of the Graduate Faculty of the University of Georgia, has been reported in numerous news articles and documentaries from TIME magazine and Reader's Digest to National Geographic.