June 28, 2016
---
Every summer, Americans celebrate the 4th of July to mark the day in 1776 when the American colonies agreed they would no longer be ruled by an aristocracy. The Declaration of Independence begins with, "We hold these truths to be self evident, that all men are created equal, that they are endowed by their Creator with certain unalienable Rights." That Declaration was a rejection of oppression by a ruling aristocracy and the pledge that this country would uphold the unalienable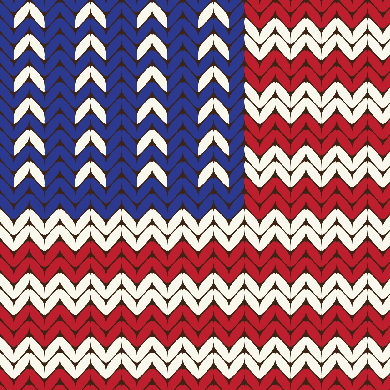 natural right to life and liberty that belongs to every person.
240 years later, we find ourselves again fighting for freedom from oppression because we have allowed the rise of a new ruling aristocracy, an elitist class of privileged citizens who want the legal right to judge, shame, segregate, discriminate against and punish fellow citizens who do not share their beliefs. Nowhere is this truth more self evident than in the oppressive implementation of one-size-fits-all mandatory vaccination laws that fail to respect biodiversity or human rights and crush citizen opposition, in violation of the informed consent ethic and freedom of thought, speech, conscience and religious belief.
When a ruling aristocracy uses the heel of the boot of the State to create fear and oppress average citizens for their beliefs, there is no other word for it but tyranny. The appropriation of unaccountable authority by medical trade and the militarization of public health in the 21st century should be of concern to every person who values life and liberty.
U.S. Supreme Court: Vaccines are "Unavoidably Unsafe"
In 2011, the U.S. Supreme Court agreed with what Congress said in 1986, and that is: government licensed vaccines are "unavoidably unsafe" and pharmaceutical corporations should not be liable for vaccine injuries and deaths. Today, when your child dies or is permanently brain injured after vaccination or the vaccine fails to protect your child, you cannot hold the vaccine manufacturer or the doctor who gave the vaccine accountable in court in front of a jury of your peers.
With this free pass, in 2011 and 2012 the multi-billion dollar vaccine machine powered by medical trade, industry and government rolled into the legislatures of Washington, Vermont and other states with the goal of eliminating religious and conscience vaccine exemptions that have been in place in the U.S. for more than half a century. NVIC has worked with families and other grassroots organizations to protect vaccine exemptions in 15 states but, in 2015, Vermont lost the conscience exemption and California lost the personal belief exemption protecting both exercise of conscience and religious beliefs.
Vaccine Machine Invades Virginia
This year, the vaccine machine invaded Virginia. A proposed law was introduced in the House of Delegates in January 2016 to strip away not just the religious vaccine exemption, but also the medical exemption for all children, whether they are being homeschooled or are enrolled in public or private schools. An individual physician would no longer exercise professional judgment when granting a child a medical exemption but would become a government agent enforcing the narrow one-size-fits all federal vaccine contraindication guidelines approved by the Centers for Disease Control, which means that 99.99 percent of children would not qualify for the medical vaccine exemption in Virginia.
Virginia families pushed back quickly and hard against the draconian bill that would make Virginia the state with the most oppressive forced vaccination law in the country. Although the bill was temporarily withdrawn this year by the attorney lobbyist and obstetrician sponsoring it, 39 similar legislation is expected to be reintroduced in 2017 after a report is released by the Joint Commission on Healthcare this fall.
Virginia has a very tiny 1.1 percent vaccine exemption rate for kindergarten children, which is lower than the national vaccine exemption rate of 1.7 percent. In fact, Virginia ranks in the top 10 states with the lowest vaccine exemption rates. According to the CDC, only 305 kindergarten children in Virginia have a medical vaccine exemption and 891 children have a religious vaccine exemption.
So why has the vaccine machine attacked a state with one of the lowest vaccine exemption rates in the country to persecute 1200 kindergarten children and their parents?