Dr. David Lewis
Last week, Olympus Corporation agreed to pay $646 million to settle a bribery lawsuit with the U.S. Attorney's office in New Jersey. Investigators accused it of violating the U.S. Anti-Kickback Statute by paying hospitals to use its endoscopes, a medical device used to peer inside the esophagus, colon and other body cavities.
A recent Senate investigation also found the federal government's oversight of the endoscope business to be so flawed that patients are at risk of "life-threatening consequences." It concluded that Olympus, which makes most of the endoscopes used in the U.S., knew about certain design problems, but failed to alert hospitals or regulators. For example, internal air-water channels in the company's flexible endoscopes, which collect blood and other patient material, are too small to fully brush.
Dr. Lewis' article posted in The Oconee Enterprise – Click to enlarge
When passing through Reagan National Airport a number of years ago, I noticed FDA Commissioner David Kessler watching me as I waited in line. In 1992, he had the FDA solve similar problems in dentistry after reading an article I published in Lancet linking difficult-to-clean dental drills to sporadic cases of HIV infection. It demanded manufacturers improve the design of devices used to clean and repair teeth, and ordered dentists to heat-sterilize them after each use.
While waiting, Dr. Kessler asked what I was currently working on. Endoscopes, I said. Unfortunately, by this time, he had left the FDA to become Dean of Yale's School of Public Health. None of his successors ever cleaned up the endoscope business; and patients continue to pay the price. Making matters worse, the scientific literature is unreliable. Industry influence ensures that most researchers support disinfection as a substitute for chemical sterilization, which is far more effective, and the use of Olympus scopes with inaccessible air-water channels.
About the same time Olympus settled with the Justice Department, my gastroenterologist recommended that I have upper GI endoscopy. She gave me the choice of having it done at either Athens Regional Hospital or the Surgery Center of Athens. I chose the Surgery Center, then did what every patient should do. I visited the endoscopy clinic and asked two important questions: "Who manufactures your endoscopes; and do you sterilize them with peracetic acid?" Routine flushing with peracetic acid helps remove traces of patient material that escape cleaning. His answer, "Olympus and no," was not what I had hoped to hear.
Are you aware that Pentax makes some scopes in which air-water channels can be fully brushed clean, I asked? He replied "No," but generously offered to have my procedure done at another clinic using that particular scope. Still, I rescheduled my procedure with Athens Regional, which uses Olympus scopes but assured me that it does its best to thoroughly clean them, and always sterilizes them with peracetic acid between patients.

Join the Conversation
your thoughts matter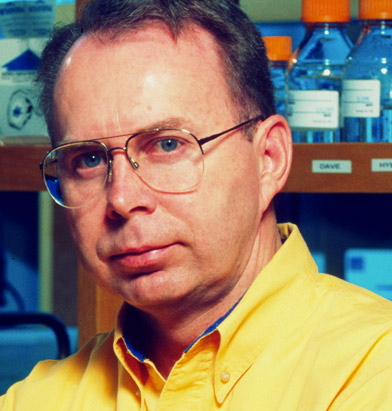 David Lewis, Ph.D.
Former U.S. EPA Research Microbiologist
David Lewis is an internationally recognized research microbiologist whose work on public health and environmental issues, as a senior-level Research Microbiologist in EPA's Office of Research & Development and member of the Graduate Faculty of the University of Georgia, has been reported in numerous news articles and documentaries from TIME magazine and Reader's Digest to National Geographic.