The Oconee Enterprise, November 10, 2016:
Dr. David Lewis
Although my high school science project won the grand award in Albany, it only ranked second place at the State Science Fair held at the University of Georgia. For my research, I isolated a fungus that was killing tiny plants, called liverworts, which populated the woods around my family's home in Thomas County. Fortunately, liverworts found a safe haven in our backyard where a certain type of lichens grew on the bark of large pine trees. In the biology lab at Central High School, I isolated the fungus. I also found that the lichen produced one or more water-insoluble compounds that stopped the fungus from growing in the laboratory. And, it cured the infection in the field when I sprayed dying liverworts with a chemical mixture extracted from the lichens.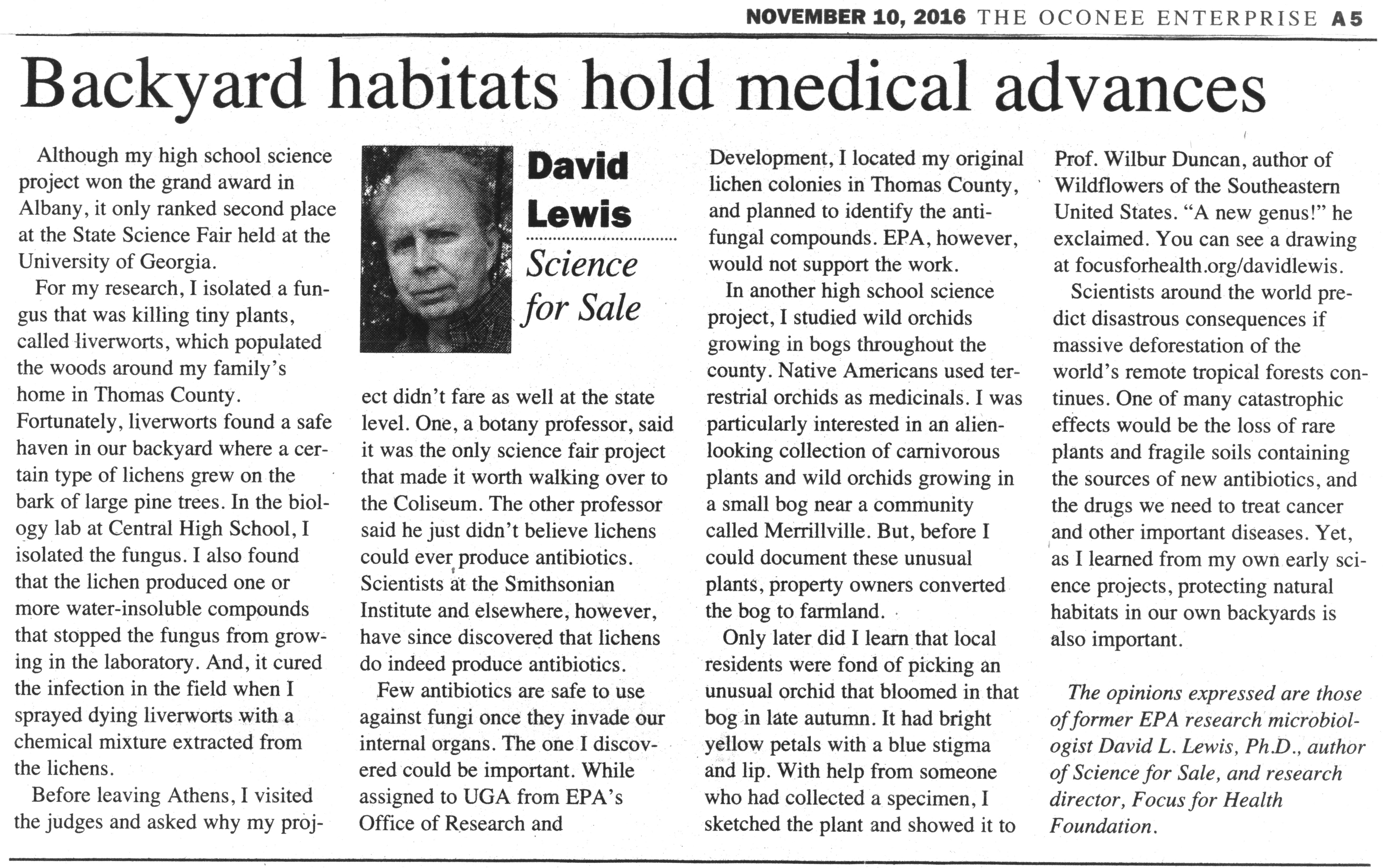 Before leaving Athens, I visited the judges and asked why my project didn't fare as well at the State level. One, a botany professor, said it was the only science fair project that made it worth walking over to the coliseum. The other professor said he just didn't believe lichens could ever produce antibiotics. Scientists at the Smithsonian Institute and elsewhere, however, have since discovered that lichens do indeed produce antibiotics.
Few antibiotics are safe to use against fungi once they invade our internal organs. The one I discovered could be important. While assigned to UGA from EPA's Office of Research & Development, I located my original lichen colonies in Thomas County, and planned to identify the anti-fungal compounds. EPA, however, would not support the work.
In another high school science project, I studied wild orchids growing in bogs throughout the county. Native Americans used terrestrial orchids as medicinals. I was particularly interested in an alien-looking collection of carnivorous plants and wild orchids growing in a small bog near a community called Merrillville. But, before I could document these unusual plants, property owners converted the bog to farmland.
Only later did I learn that local residents were fond of picking an unusual orchid that bloomed in that bog in late autumn. It had bright yellow petals with a blue stigma and lip. With help from someone who had collected a specimen, I sketched the plant and showed it to Prof. Wilbur Duncan, author of Wildflowers of the Southeastern United States. "A new genus!" he exclaimed. (See drawing below.
Scientists around the world predict disastrous consequences if massive deforestation of the world's remote tropical forests continues. One of many catastrophic effects would be the loss of rare plants and fragile soils containing the sources of new antibiotics and the drugs we need to treat cancer and other important diseases. Yet, as I learned from my own early science projects, protecting natural habitats in our own backyards is also important.
The Merrillville Orchid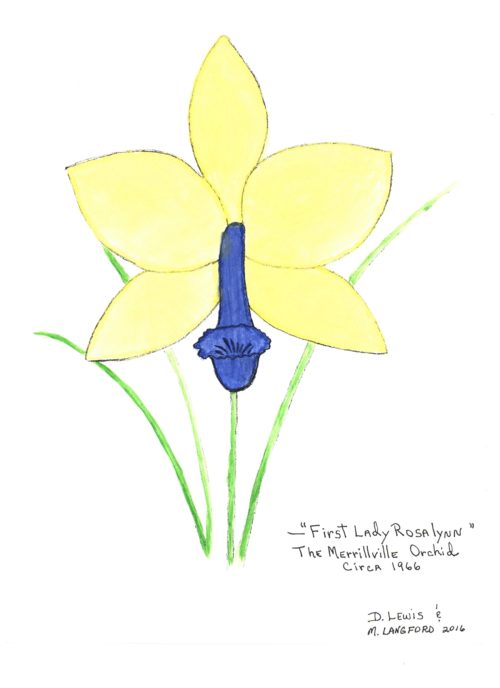 Once plentiful in a small bog in Merrillville, GA, which I studied as a high school science project at Central High School in Thomas County, GA, this orchid is unknown to botanists. It likely went extinct when the bog was converted to farmland in the 1960s. Jeff Willis, a Merrillville resident who also graduated from Central High School, and I decided to name the lost orchid "First Lady Rosalynn," after the wife of President Jimmy Carter. Jeff is well known in Thomas County for singing free of charge at funerals and memorial services. When he was a child, he sang for the First Lady when she visited Thomasville.
Jeff and I continue to search for the lost orchid on a 22-acre tract of land owned by his wife, Laura, which is located directly across a dirt road facing the now-drained bog where the orchid once thrived. Our hope is that a foundation or other non-profit organization will purchase the land and recreate a bog similar to one where the orchid grew in order to preserve a small portion of this area for educational purposes and as a sanctuary for the lost orchid should it be rediscovered.
The attached illustration by David Lewis and Mary Langford is based on a detailed description by a resident of Thomasville, GA who potted a specimen in 1966. Brief technical description: Terrestrial orchid displaying bright yellow sepals and petals with sky blue stigma and lip. Leaves resemble wire grass. Blooms (2.5-3.5 cm) appear in Oct-Nov.

Join the Conversation
your thoughts matter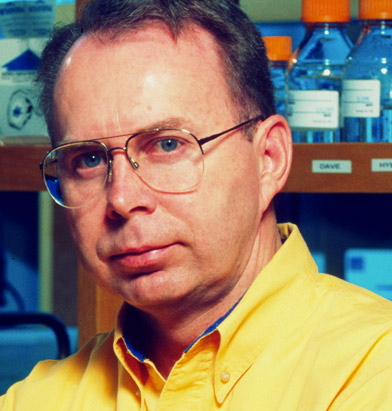 David Lewis, Ph.D.
Former U.S. EPA Research Microbiologist
David Lewis is an internationally recognized research microbiologist whose work on public health and environmental issues, as a senior-level Research Microbiologist in EPA's Office of Research & Development and member of the Graduate Faculty of the University of Georgia, has been reported in numerous news articles and documentaries from TIME magazine and Reader's Digest to National Geographic.