January 2016
Tracing Impact Series | FFH highlights their partners' work
FFH has been a proud partner with Autism Policy Reform since 2014.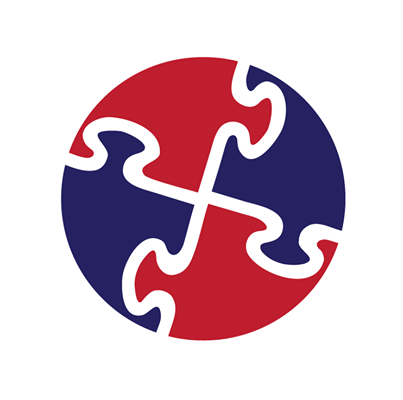 Congratulations to the team at Autism Policy Reform Coalition (APRC). Their hard work has brought about revolutionary changes in federal funding for environmental autism research in 2016.
Their efforts have created the best opportunity ever for millions of new federal dollars to flow into meaningful research on environmental causes of autism. According to the U.S. Senate Appropriations Committee Report, the research is to support the "potential risk factors that may play a role in the initiation or promotion of ASD at any life stage. Further, with respect to regressive autism, NIEHS is encouraged to focus research on the susceptibility of subpopulations to environmental risk factors […]."
This language marks a significant policy change in autism research, away from the genetic and psychiatric approaches which have consumed nearly all federal research dollars on autism. The Report acknowledges "regressive autism", heralding a genuine paradigm shift."
Researchers have until September of 2016 to apply to the National Institute of Environmental Health Science (NIEHS).
Please help us support APRC's work by visiting their website and following them on Facebook.
---
Click APRC's Press Release Below to Read Full Message from their President, Stephen D. Kette about environmental autism.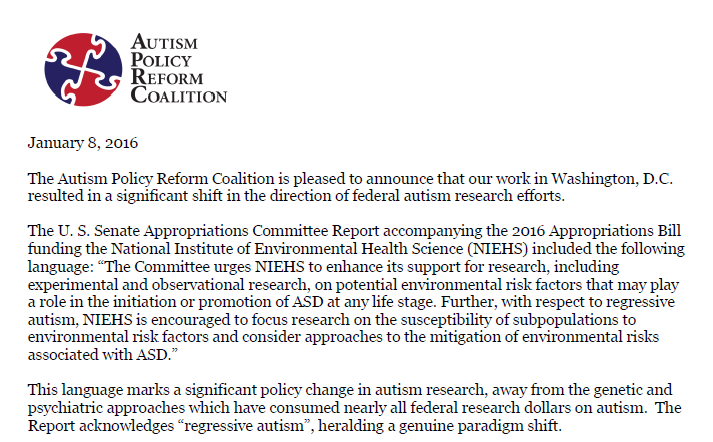 FFH will continue to support APRC's advocacy efforts to ensure that this funding is allocated appropriately.