As a key social determinant of health, education is something that has the power to shape the course of a life. We have previously explored the negative effects of toxic stress, including impaired memory and decision making ability, and behavioral issues—which can impact the ability to receive a quality education.
Children born into stressful households and living under conditions where they are exposed to chronic toxic stress will begin their educational careers at a disadvantage. Repeated exposure to stress hormones eventually reduce the threshold for their activation. In short, their brains are perpetually in "fight or flight" mode.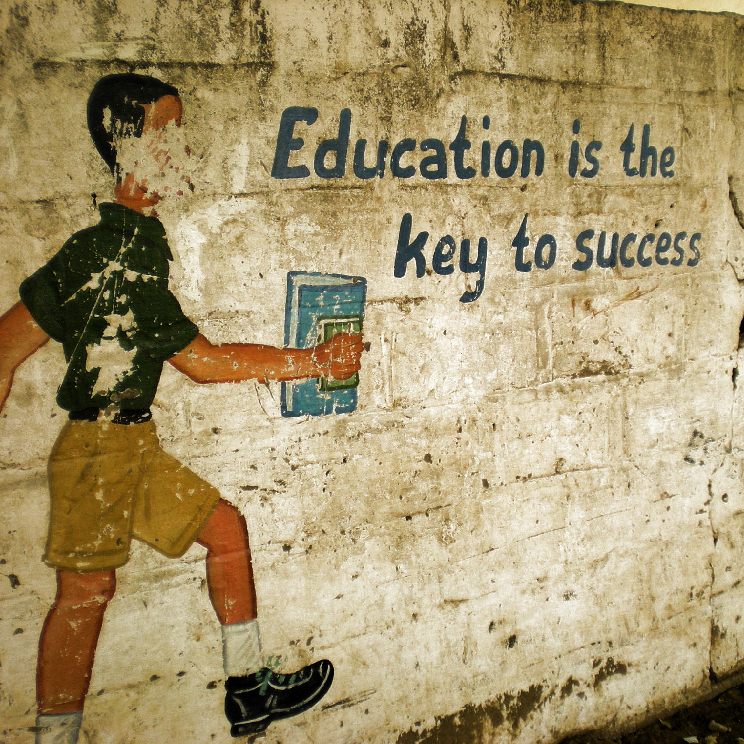 "Fight or flight" refers to the natural instinct and chemical response that prepares our bodies to either combat or flee a perceived threat. While useful when faced with real danger, this can be a huge liability for a student. A common analogy compares it to attempting to solve a math problem while being chased by a bear. The ability to identify, reason, and retain important information is greatly diminished.
Achievement gap, or resource gap?
So what happens when the learning environment itself is a source of stress? There have been clear disparities in the academic performance of students nationwide, however, broad references to a "Black/White achievement gap" are misleading and troublesome. Students fortunate enough to evade toxic stress in their homes may have a different round of stress to contend with when they arrive at school, especially if they happen to live in economically challenged districts. These districts are more likely to suffer from years of neglect, and lack of resources and opportunity.
For example, the State of Michigan has another crisis on its hands (in addition to the Flint water crisis). The crumbling infrastructure of Detroit Public Schools has become part of a national conversation as conditions have grown so deplorable that teachers staged a number of "sick outs" in late 2015 and early 2016. Everything from leaking roofs and the resulting water damage to ceilings, walls and floors, broken windows, mildew, mold, cockroach and rodent infestations have taken their toll on teachers and students, disrupting the educational process. This is the epitome of a stressful learning environment. How can a student be expected to concentrate during an exam with rats running across the room? A suburban student wouldn't have these concerns. How can you compare the academic achievements of students who exist in separate realities, facing different challenges?
Socio-economic status is the great divider, not race or genetics.
This theory is actualized in Harlem Children's Zone (HCZ) schools, located in a statistically low-income area of New York City. By all accounts, these students should be suffering the same fate as others who live in economically depressed areas across the country—showing poor academic performance—if not for the intervention of HCZ. They take a holistic approach to education. By working to improve the communities and living environments of children in poverty, through parental support, health and social services, their minds are free to focus on their education. Administrators also maintain high academic standards…that are consistently met! HCZ students had a 93% college acceptance rate across all their programs in 2015. To put that in perspective, in 2013 the immediate college acceptance rate (right after high school) was just 66% nationally. HCZ graduates even surpassed graduates from high income families, who had an 80% college acceptance rate in 2013.

Kids don't need to be exceptional to excel in school if they are actually given the opportunity to learn. Clearly, more needs to be done to create those opportunities. Although it is their goal to have their model replicated nationwide and perhaps even worldwide, schools like those within Harlem Children's Zone are unfortunately a rare exception. Consequently, their program is highly competitive with admission granted by lottery.
Low expectation leads to low performance
The lower standards held for school buildings themselves are often correlated with the lowered expectations some educators have of their student populations. The Center for American Progress published a report in 2014 called, "The Power of the Pygmalion Effect" which refers to the idea that people do better when more is expected of them. Their study found that high school students whose teachers had higher expectations of them were more likely to graduate from college. Teachers generally have lower expectations for students of color and those from disadvantaged backgrounds. College prep courses and other educational opportunities that present themselves when an educator has higher expectations are key predictors of college graduation rates.