The Oconee Enterprise, December 7, 2017:
Dr. David Lewis
Last week, the Oconee Enterprise published a letter by Robert Wyatt based on allegations published by Synagro Technologies, Inc. This company is a national leader in land application of treated sewage sludges, called biosolids. In his letter, Wyatt referenced some of Synagro's allegations posted by Brian Deer, a freelance reporter who published a series of articles in the British Medical Journal.
Wyatt's allegations are untrue, and some go beyond reasonable criticism. Quoting Synagro, for example, Wyatt argued that I failed to win any of my whistleblower cases, that I was unqualified to conduct research on biosolids, and that EPA had taken action against me for being paid as an expert witness against Synagro.
Dr. Lewis' article posted in The Oconee Enterprise – Click to enlarge
Unfortunately, Wyatt neglected to mention that the Oconee Enterprise has published legal determinations issued by EPA's Asst. General Counsel and its Office of Research & Development. They state that none of Synagro's allegations were based in any facts. See "False allegations suppress honest research," which the Oconee Enterprise published on its website on December 7, 2016.
EPA's exoneration includes Synagro's allegation that I was paid as an expert witness. The Office of Government Ethics approved me serving as an unpaid expert witness for the parents of a child in New Hampshire. They donated my fees to a charity of their choice. Their son, a college student who was home for Thanksgiving, suddenly stopped breathing after inhaling dusts from biosolids that Synagro was spreading in their neighborhood.
Synagro settled their lawsuit after I published research conducted at the University of Georgia. My coauthors and I demonstrated that a rare pathogen proliferating in samples of the sludge collected at the time of the young man's death was known to cause sudden death by asphyxiation.
In addition to publishing EPA's legal determinations, the Oconee Enterprise posted Synagro's letter to the University of Georgia withdrawing all of its allegations against me. It also posted the U.S. Department of Labor's decisions in my favor. EPA settled all but one of my four whistleblower cases; and Synagro settled a libel lawsuit I filed over its allegations. Wyatt further claimed: "Lewis holds himself out to be "research director" of the "National Whistleblowers Center," but Brain (sic) Deer, an investigative reporter for the British Medical Journal has established that the "NWC" (whistleblowers.org) is a website operated by a firm of Washington employment lawyers (Kohn, Kohn, & Colapinto)."
All of my columns clearly give my affiliation as Research Director of the Focus for Health Foundation (focusautism.wpengine.com/davidlewis). And the National Whistleblower Center is not "a website." It is the nation's leading non-profit organization representing the interests of whistleblowers in the United States and abroad.
The NWC's offices are located in a very nice three-story building it owns in downtown Georgetown at 3237 P Street, NW. Washington, DC. I serve as Co-Director of its Leadership Council. The law offices of Kohn, Kohn, & Colapinto are located directly across the street in another nice three-story building it owns.
David L. Lewis, Ph.D., a former EPA research microbiologist, is the author of Science for Sale and Research Director for the Focus for Health Foundation.

Join the Conversation
your thoughts matter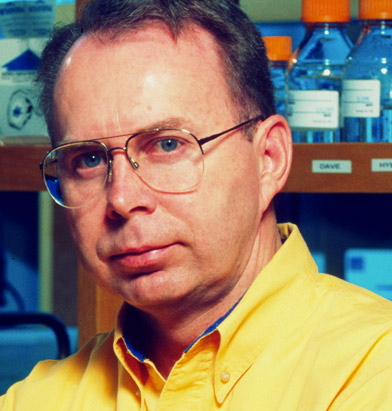 David Lewis, Ph.D.
Former U.S. EPA Research Microbiologist
David Lewis is an internationally recognized research microbiologist whose work on public health and environmental issues, as a senior-level Research Microbiologist in EPA's Office of Research & Development and member of the Graduate Faculty of the University of Georgia, has been reported in numerous news articles and documentaries from TIME magazine and Reader's Digest to National Geographic.