The Oconee Enterprise, January 26, 2017:
Dr. David Lewis
In 2012, the director of the National Institute of Environmental Health Sciences and others recommended that scientists investigating environmental causes of autism spectrum disorder focus on ten chemical groups. As chair of the Science Advisory Committee for a coalition of groups representing over 100,000 mothers of children with autism, I met with the director last year and recommended that she take the opposite approach.
Since President Carter authorized the building of wastewater treatment plants in every town and city in the United States beginning in the late 1970s, EPA has promoted the spreading of sewage sludges on dairy farms, school playgrounds, city parks and other areas where we all live, work, play and produce our food. Based on numbers of pollutants for which it has developed analytical methods, EPA estimates that sewage sludges contain approximately 60,000 different chemical pollutants.
In the environment, each of these is transformed to many different chemicals. Plus, an estimated one thousand new synthetic commercial products are introduced annually. The actual number of pollutants in sewage sludges, which are present at millions of times higher levels than they're found in air or water, is likely many hundreds of thousands if not millions.
Dr. Lewis' article posted in The Oconee Enterprise – Click to enlarge
Any one of these chemicals by itself may not cause significant harm. But, mix any two of them together and the resulting combination may potentially be extremely harmful. Combining thousands could trigger not only neurological disorders, but genetic mutations, cancer and a host of other major public health problems as well.
So, I asked, shouldn't we focus autism research on what we're actually exposed to, which is extremely complex mixtures of pollutants? We could start with sewage sludges from large industrial areas, which likely contain high levels of virtually every neurotoxin that exists, and determine their effects on the human genome, nervous and immune systems, and blood-brain barrier during prenatal development.
The NIEHS director embraced this idea, and agreed to fund several research proposals. She also graciously thanked me for a copy of my book, and said she remembered how EPA terminated me for raising concerns over its sewage sludge policies. But, as it turned out, her Institute's research protocols couldn't accommodate testing sewage sludges containing a universe of both known and unknown pollutants.
Fortunately, a different outcome developed when I met with scientists and administrators at the National Institute of Standards & Technology. They worked with me, the University of South Carolina's Department of Environmental Health and others to develop a more detailed research strategy. Then they used that as a template for transforming NIST's environmental research programs from top to bottom. As one manager remarked, "This changes everything."
NIST's proud history of resisting political pressure, combined with its willingness to completely reform its bureaucracy in order to revolutionize science, are unique. If it were up to me, NIST would set standards for how research is done by the CDC, EPA and other federal agencies where science has become bureaucratically gridlocked and is heavily influenced by politics.
The opinions expressed are those of David Lewis, Research Director for the Focus for Health Foundation in Watchung, NJ (focusautism.wpengine.com/davidlewis), author of Science for Sale (Skyhorse Publishing, NY) and CEO of Saxon Road Church Inc. in Watkinsville, Georgia.

Join the Conversation
your thoughts matter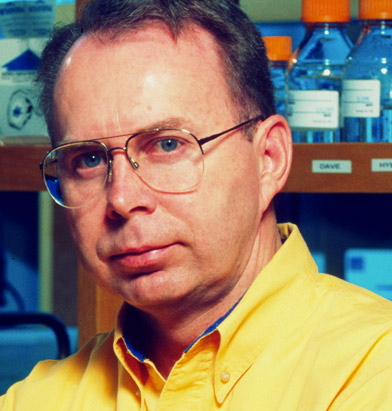 David Lewis, Ph.D.
Former U.S. EPA Research Microbiologist
David Lewis is an internationally recognized research microbiologist whose work on public health and environmental issues, as a senior-level Research Microbiologist in EPA's Office of Research & Development and member of the Graduate Faculty of the University of Georgia, has been reported in numerous news articles and documentaries from TIME magazine and Reader's Digest to National Geographic.