The Oconee Enterprise, May 18, 2017:
Dr. David Lewis
Recently, a young CDC scientist asked for my advice about blowing the whistle. I gave him a copy of my book, Science for Sale, which documents how research my coauthors and I published improved government policies on infection control and environmental protection at the CDC, FDA, EPA and other public health organizations worldwide.
Shortly afterwards, an anonymous group of whistleblowers, calling itself "CDC Scientists Preserving Integrity, Diligence and Ethics in Research," raised concerns with the CDC Director's Office. In an internal letter, they warned about scientists "cooking" data at the CDC's National Center dealing with chronic diseases.
Dr. Lewis' article posted in The Oconee Enterprise – Click to enlarge
Honest government scientists face the same problems today that I did two decades ago. Federal agencies tend to fund academic institutions and scientists known to support their policies. Political appointees and top career managers in the Senior Executive Service aggressively suppress any scientific data unsupportive of government policies. Such pressures invariably lead to data fabrication.
Managers at the EPA Office of Research & Development (ORD) laboratory where I worked in Athens for over three decades were highly qualified and honest. My aim was to produce the highest quality data possible, which I hoped would illuminate problems with studies produced elsewhere, which were designed to support EPA policies.
Although certain program offices at EPA headquarters succeeded in stopping my research, other high-ranking officials, including EPA Administrator Carol Browner, personally congratulated me. President Reagan's head of ORD even recommended me for a promotion.
He wrote: "I had an opportunity to spend some time with Dr. Lewis at a United Nations Conference I Co­Chaired in April 2000. He is thoughtful, articulate, well-informed and cares very much about the role of science in general, and the Athens Laboratory in particular, in environmental protection. His talk was outstanding, covering a large range of topics clearly and with authority… [He has] a direct influence on environmental policy as well as an indirect role through improving the scientific stature of EPA."
While working as a research microbiologist, my goal at EPA was as much about protecting what's good about EPA science as it was about highlighting serious problems that stood to undermine EPA's mission. Ultimately, every whistleblower's goal should be to strengthen our institutions rather than destroy them. To that end, I always kept my chain of command informed of any contacts I had with members of Congress and the news media. I also avoided leaking any internal government documents that EPA had not already publicly released under FOIA or through other legal means.
Since leaving EPA, I've continued working with the National Whistleblower Center in Washington, DC. Currently, a research associate of mine and I are focusing on cyber security threats against whistleblowers, which have dramatically increased in recent years. We hope to provide much-needed support in this area to whistleblowers throughout government and industry.
The opinions expressed are those of David Lewis, Research Director for the Focus for Health Foundation in Watchung, NJ (focusautism.wpengine.com/davidlewis), author of Science for Sale (Skyhorse Publishing, NY) and CEO of Saxon Road Church Inc. in Watkinsville, Georgia.

Join the Conversation
your thoughts matter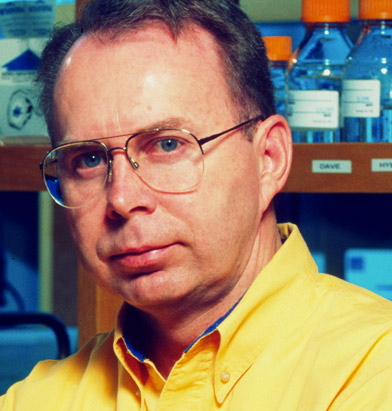 David Lewis, Ph.D.
Former U.S. EPA Research Microbiologist
David Lewis is an internationally recognized research microbiologist whose work on public health and environmental issues, as a senior-level Research Microbiologist in EPA's Office of Research & Development and member of the Graduate Faculty of the University of Georgia, has been reported in numerous news articles and documentaries from TIME magazine and Reader's Digest to National Geographic.