Valarie L. Mitchell Lowe, Founder and Executive Director of Excel Advantage Foundation (EAF) is the proud mother of two teenagers, a native of Detroit, and a product of the Detroit Public School System.
She established EAF along with Claudia Bean to provide students a location for homework completion, where they can receive help with questions, private tutoring, and learn methods for better study habits.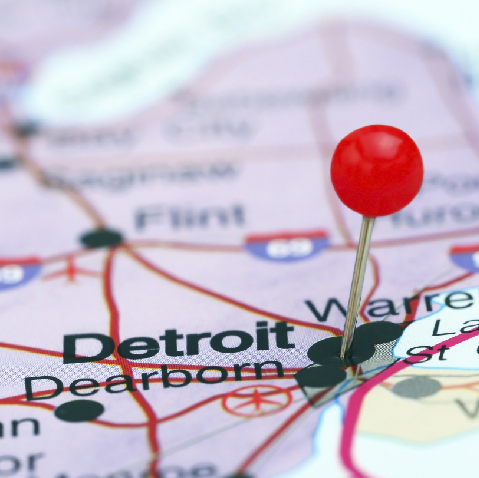 EAF works in Detroit and Farmington Hills Michigan, partnered with a group of young girls who started Beyond h2o initiative in Flint, Michigan to help those affected by the water crisis there. They are raising money with Farmington Flourishing Flint Children 2 Excel to create "Learning Activity Kits" for Flint children so they can obtain the skills needed to achieve academic excellence. Each "Learning Activity Kit" will contain activity books, writing tools, manipulatives, fun learning games, flash cards, and more!
In addition to helping the girls and EAF reach their donation goals, Focus for Health had the opportunity to interview Valerie about herself, her experiences, and her goals.
Visit Excel Advantage Foundation in FFH's Proud to Support Series
---
1. Tell us about Excel Advantage Foundation.
Excel Advantage Foundation is a 501 (c)(3) non-profit organization dedicated to educating, advancing, and developing students to excel and maximize their full potential in all areas with a focus on Science, Technology, Engineering, Arts and Math. This will be done through tutoring, workshops, training techniques, field experiences and hands on learning with emphasis on serving the youth and economic disadvantage individuals of Metro Detroit.
2. What was your biggest challenge growing up in Detroit? What are the children there facing today?
My biggest challenge growing up in Detroit wasn't noticed until I graduated from high school and went to Tuskegee Institute at the time, now Tuskegee University. I learned then that the education I received in Detroit Public Schools was practically a fallacy. The competition from students my age and grade level from other urban areas such as LA, Chicago, Baltimore, parts of New York and New Jersey was challenging for me. Subjects they were familiar with and aware of caused me to have to work harder and pay closer attention to detail because of the unknown. So, I would have to say the children of today are faced with far worse than I was. Although, I felt I was on a different level (lower scale), I was taught and encouraged to thrive, had the mental capacity and was forced to excel by my parents. Regretfully, there is not a lot of any of that in education today in the schools, at home and throughout society. The children today have a different outlook on life. Whereas, I identify the children, it doesn't mean all children of today, but the majority are struggling with the closing of schools, sit-outs, overall absenteeism.
3. Here in New Jersey, Newark has a majority black population and has been called one of the worst cities in America. The racial disparity issue is evident across the country. What do you think needs to happen for predominantly black communities to be treated equally to communities that are predominantly white?
Ironically, Detroit is called one too. Racial disparity is on a broad spectrum and unfortunately many predominantly black areas subjected to it. In my opinion, it starts with hierarchy in most cases. The government needs to treat all communities equally rather than demonstrate favoritism. Accept this as my short answer.
4. Can you tell us more about the Beyond h2o initiative?
Karina Roberts and Maggie Bean asked Claudia Bean, Co Founder and Chief Operating Officer of EAF and Maggie's mother if EAF would be able to help with a campaign for the children in Flint for something more than just water, due to the lead poisoning of the children. At that time, Claudia approached me, asking if I would give approval for Maggie and Karina to start a campaign, the other girls joined after hearing about it and together they started the campaign as I agreed it was an extraordinary idea. Our partnership help them by allowing the opportunity to go Beyond H2O, Farmington Flourishing Flint Children 2 Excel.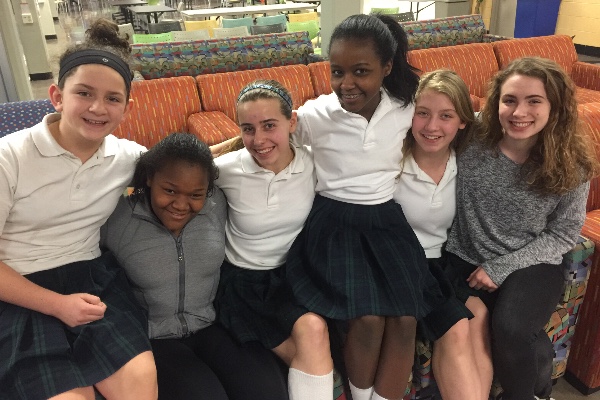 Beyond h2o – Farmington Flourishing Flint Children 2 Excel
We are a young group of students Maggie Bean, Kellie Flynn, Morgan Lowe, Gabby Pough, Karina Roberts and Haley Williams in Farmington Hills, Michigan that want to make a difference in the lives of children in Flint, Michigan. It is through our diverse cultures and upbringings that have inspired us to come together to help and influence others in our society to make a difference, both in our community and beyond. With that in mind, we hope to make a difference for Flint City children. The name of our campaign is "Beyond h2o – Farmington Flourishing Flint Children 2 Excel" and have partnered with Excel Advantage Foundation to raise money to create "Learning Activity Kits". We are raising these funds for the Flint community children that have been affected by lead poisoning through drinking contaminated water. Research has found that lead poisoning leads to lower IQ, learning issues, and the inability to pay attention. We know the importance of providing good clean water but want to do more! Together, with your help of donations our goal is to create "Learning Activity Kits" for the young learners in Flint so they can obtain the skills they need in order to be successful and excel in school and to achieve academic excellence. Each "Learning Activity Kit" will contain activity books, writing tools, manipulatives, fun learning games, flash cards, and more! Each kit will cost approximately $50 and our objective is to create 200 kits making our overall goal to be raised = $10,000 by May 15, 2016. We will spend our spring break creating the kits and delivering them to the Flint Community children. This means a lot to us because we want to make a difference in the lives of the Flint children. We will be thankful for your donation. Help us help the Children in Flint! #beyondh2o
Catch Maggie, Kellie, Morgan, Gabby, Karina, and Haley here on Fox2
5. The image of Flint painted by the media can be very negative, but our experience has been just the opposite. We have seen resilience and tenacity. What is your experience there?
Personally I believe it difficult for the residence of Flint to grasp these life altering challenges and trials therefore, their choices are limited. Though for you to see the resilience and tenacity, it is possible due to the fact that there is no time for negativity, it's important they find resolution. The blame game is not necessary, it is time to become creative, positive and seek solutions. They can no longer cry over spilled milk, as traumatic as it is, we as a whole must contribute to fixing the problem.
Stay Informed. . . Stay Healthy!
---

Join the Conversation
your thoughts matter